Welcome to our Homeschool Resources website!
Why do I have this homeschool resources website? Well, in 2012, one of my kids dropped out of school after about a year of bullying which went unnoticed because it only happened in the playground. He was emotionally and mentally hurt by the experience. Not wanting to hurt him even more, I decided take him out of school and we started to look into homeschooling. When we first started homeschooling, we didn't know anything about it. So, I scoured the internet to learn more about this new world we came into. Since then, I have collected a lot of homeschool resources. I've put them here, there and everywhere. In short, it wasn't organized.

Anyway, after a few weeks or probably months into homeschooling, some of my friends started asking me about our homeschooling journey. It came to a point that I had so many people asking me about it that I decided to create a website to put everything that I have learned along the way. When our family started this journey, we didn't really have anyone to mentor us. There was so much information in the internet that I thought of making it simpler for anyone looking into it.

I wanted to share everything that I know so others who would like to take the same path that our family did, would be able to have some help that they needed. At the same time, I would be able to have a place to put all the resources that I have collected over the years.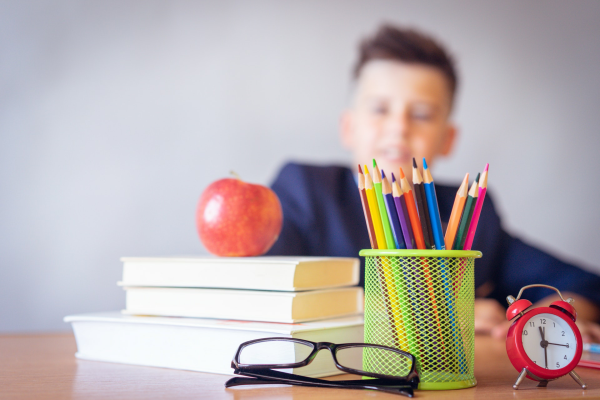 Homeschooling my little boy reminded me of this poem that I read many years ago:

The Little Chap Who Follows Me!
Author: Unknown
A careful man I want to be;
A little fellow follows me.
I do not dare to go astray
For fear he'll go the self same way.
I cannot once escape his eyes,
Whate'er he sees me do, he tries.
Like me he says he's going to be;
The little chap who follows me.
He thinks that I'm so very fine,
Believes in every word of mine.
The base in me he must not see;
The little chap who follows me.
I must remember as I go
Through summer's sun and winter's snow,
I'm building for the years to be;
The little chap who follows me.
So, yes, I'm building up this little chap, and it's good to have all the homeschool resources that I have in one place so I can easily retrieve them when I need them. It can also help my friends who might consider going through this homeschooling journey.
Our Homeschool Resources:
I have some homeschool resources below that I have compiled for myself and also for my friends and everyone else who wants to get some information about homeschooling. The ones just right below are the ones that our family have used or still using:

The Good and the Beautiful - A curriculum that uses completely clean and powerful literature, combines subjects for more meaningful learning and shorter school times, is completely open-and-go, is academically strong and very thorough, emphasizes God, nature, and high character, is visually beautiful, engaging, and meaningful.
Old Fashioned Homeschooling Curriculum - Christian homeschool curriculum, sorry site seems to have retired.
Khan Academy - They offer practice exercises, instructional videos, and a personalized learning dashboard that empower learners to study at their own pace in and outside of the classroom. They tackle math, science, computer programming, history, art history, economics, and many more.
Project Based Homeschooling - It's the same educational values applied to learning at home. It combines personal interests with long-term, deep, complex learning. It is a way of learning centered on making, doing, sharing, collaborating, and acquiring real skills.
Mathletics - the next generation in learning, helping students enjoy maths and improve their results. Mathletics covers Kindergarten to Year 12 curriculum.
Spellodrome - encourages independent learning and the development of critical spelling awareness.
Skwirk Interactive Schooling -  covers the core subjects studied in Australian primary and secondary schools including Math, Science, Technology, English, History, Geography.
Musiah - We use this for our Music. This is an Online Piano Lesson with the worlds first A.I. Virtual Piano Teacher. The lessons are suitable for students of all ages. Get a $10 discount if you add my ID of 4230.

More
Homeschool Resources:

Life of Fred Mathematics
Free Ebooks - USA
Free Ebooks - Australia
Free Printable Activity Worksheets
Free Printable Math Workbooks
Easy Peasy Homeschool Curriculum

---
Homeschooling and the Law

Homeschooling is legal in a lot of countries including Australia, New Zealand, Canada, United States of America and the United Kingdom. In some countries however homeschooling is quite regulated and other countries even outlawed it. In some countries, even if homeschooling is not moderated by law, homeschooling is not socially acceptable and therefore does not exist. So, if you intend to homeschool your child, make sure that you know the laws in your area first. Sometimes in one country, states or provinces differ with their regulations as well so make sure that you are aware of them all.

---