Homeschool Reading Curriculum
As a parent, a homeschool reading curriculum was at the top of my mind when we started homeschooling. English was one of the requirements in our state and what better way to learn English than to read.

As a parent, I think that getting kids interested in and developing good reading habits is a must. They should learn to recognize letters and the sounds they make at a very young age.
My oldest child started reading later than the others. However, when he was a toodler, I already taught him the alphabet. I've always thought that he can start reading around 3-4 when he was about to go to school. With my conventional thinking before we homeschooled, it didn't occur to me that kids can actually learn earlier than that.
Then, another child didn't say much at 3 years old. So, an idea came to me to get him to talk a little bit more than 2 to 3 words. I started cutting up some strips of paper printed with very simple words like I, we, me, a, sun, cat, dog and the like. I printed a few at a time until we had so many words cut up. We would normally do that for a few minutes a day. My son thinks it's a game so sometimes, we would have the exercise a few times a day upon his request. It has built his confidence and before long, he was already reading books. At 4 years old, he was one of the best readers in his class. Of course, this was before we started homeschooling.

One day, I read about a kid who started to read at 2. I also started to teach reading to my other child who was around that age. Indeed, the experiment worked. My son was very eager to learn to read at a very young age. He was reading a lot of words at the age of 3.

With books, we started with board books and later progressed on to picture books, early reader books, chapter books, middle grade novels, tween novels, and so on. The important thing is to read with the children everyday. Once they are used to it, they will just keep moving forward.
I also include in their homeschool reading curriculum, books on self development to help them have the right mindset and to motivate them and help them build a good character.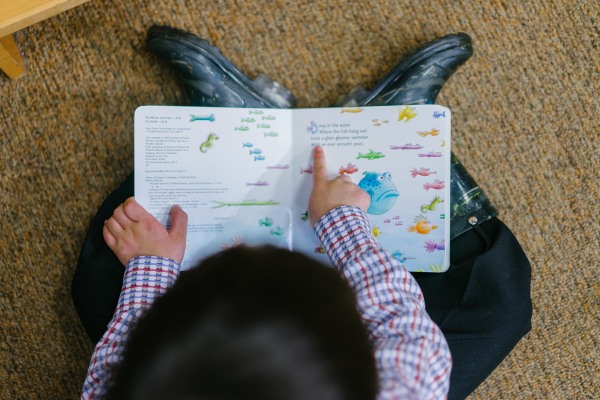 Some books for your Homeschool Reading Curriculum
Boys Without Names
by Kashmira Sheth

This is part of my children's homeschool reading curriculum. One of them loves this book as soon as he started reading it. He spent a lot of time reading it until he finished the whole book. And he likes reading over and over, too. It's one of his favourites. This is a powerful book that is too rare these days. It reveals some of the experiences happening to children around the world today. It can open your heart to the plight of those who are suffering. It is filled with tales of ancient India. All the characters are so true to life. It is really important that young people should learn about the world around them.
Little Pear
by Eleanor Frances Lattimore
I also included this book in our homeschool reading curriculum. 2 of my kids love this book. This is a great chapter book for the young readers. It is both absorbing and well written. It is gentle without being bland. It has a great insight into a different culture, not overburdened by it, simple language, and interesting adventures.

Little Pear is a young boy who lives in a small village in China. Although his story takes place long ago, he is much like any little boy today--always on the lookout for excitement and adventure! Little Pear is just looking for fun, but he has a knack for finding trouble without even trying! Join him as he stows away to the fair in a wheelbarrow full of vegetables, nearly flies away on a kite, has a mishap with a firecracker, and is rescued from the river by a houseboat family.

The Success Principles for Teens
How to Get From Where You Are to Where You Want to Be
by Jack Canfield

I included this book for my son's homeschool reading curriculum and I am happy that he picks it to to read without me telling him to.
Everyone wants to be successful—and today's youth are no exception. After the massive success of Jack Canfield's The Success Principles, thousands of requests came rushing in to develop the most important success strategies for today's teenagers. Their calls have been answered.

Even though many teens are urged to get good grades, many feel lost when it comes to setting powerful goals and creating the life they really want. Jack Canfield, cocreator of the famed Chicken Soup for the Soul series has teamed up with successful author and young entrepreneur Kent Healy to design a fun and engaging teen-friendly book that offers the timeless information and inspiration to get from where you are to where you really want to be.