Unit Studies Method for Homeschooling
The Unit Studies Method is an interdisciplinary approach to homeschooling that revolves around a central theme or topic. In this teaching approach, science, math, language arts, and social studies are merged into a single unit of study. The goal is to comprehensively understand the subject by exploring it from multiple viewpoints, leading to a more interconnected and engaging learning experience.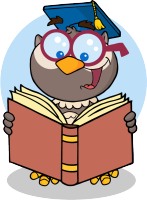 Thematic Integration:
At the core of unit studies is the thematic integration of subjects. Rather than studying subjects in isolation, children explore a particular theme or topic in-depth. For example, a unit on dinosaurs might involve reading literature about dinosaurs, learning math through measuring and graphing dinosaur sizes, studying the history of paleontology, and even incorporating art projects related to dinosaurs.
Flexibility and Creativity:
Unit studies offer flexibility and allow for creativity in teaching. Parents can tailor units to match their child's interests, ensuring a high level of engagement. The creative exploration of topics encourages critical thinking skills as children make connections between different subjects within the context of the unit.
Hands-On Learning:
Unit studies often involve hands-on learning experiences, such as experiments, projects, and field trips related to the chosen theme. This hands-on approach reinforces academic concepts and appeals to different learning styles, making the learning experience more tangible and memorable.
Adaptability to Different Ages:
One of the strengths of the Unit Studies Method is its adaptability to different age groups within a family. Parents can adjust the depth and complexity of activities to suit the developmental stage of each child. This allows for the simultaneous teaching of multiple children with varied academic levels.
Advantages of Unit Studies Method of Homeschooling:
1. Interdisciplinary Learning: Unit studies promote interdisciplinary learning, fostering a comprehensive understanding of a topic by incorporating various subjects. This approach helps children see the interconnectedness of knowledge.
2. Engaging and Enjoyable: Unit studies' thematic and hands-on nature makes learning enjoyable and engaging. Children often develop a genuine interest in the subject, leading to a more positive attitude towards learning.
3. Adaptable to Multiple Ages: Unit studies are easily adaptable to different age groups, making them suitable for families with children at various academic levels. The same theme can be explored at different depths to accommodate learning needs.
4. Encourages Critical Thinking: Children develop critical thinking skills by exploring a central theme from different perspectives. They learn to analyze information, make connections, and draw conclusions.
5. Hands-On Experiences: Including hands-on activities and real-world applications enhances the learning experience. Children understand concepts theoretically and see how they are applied in practical situations.
6. Flexible and Customizable: Unit studies provide flexibility regarding topics and activities, allowing parents to tailor the curriculum to their child's interests. This customization contributes to a more personalized and practical learning experience.
The Unit Studies Method offers a dynamic and comprehensive approach to homeschooling, emphasizing interdisciplinary learning, hands-on experiences, and adaptability to different age groups. This method provides a creative and engaging way for children to explore subjects in-depth while making connections across various disciplines.