Online Reading Programs for Homeschoolers
Online reading programs for homeschoolers are fantastic tools. They offer interactive lessons, track progress, and keep kids engaged.
Online reading programs come with several notable advantages, especially for homeschoolers:
Most online programs adjust to the child's reading level. If they're acing their lessons, they'll get more challenging materials. The program might revisit some basics if the kid is struggling.
The bright animations, games, and rewards make learning feel like play. This keeps kids motivated and eager to learn.
With online programs, a world of stories opens up. Whether fiction, non-fiction, poetry, or science subjects, there's something for every interested mind.
These programs frequently come with dashboards. This means you can glimpse where your kid's doing great and where they might need extra support.
One of the perks of homeschooling! Your child can learn at their own pace, anytime, anywhere.
While some programs have fees, they usually offer vast resources. You might get access to hundreds or even thousands of books for a monthly fee!
Online reading is about more than just vision. It combines sound, visuals, and touch (particularly with interactive quizzes or games). This can be really beneficial for kids with different learning styles.
Online platforms often update their content, adding new books or enhancing their features. This guarantees your child gets the latest and the best.
No worries about outdated or inappropriate materials. These platforms are curated for kids and are generally very safe spaces to explore.
Beyond reading, kids also get acquainted with technology, which, let's face it, is a crucial skill in today's digital world.
Incorporating online reading tools with physical books and real-world discussions can create a rich, well-rounded reading education. So, while these online tools are super handy, remember the joy of flipping through actual pages together, too!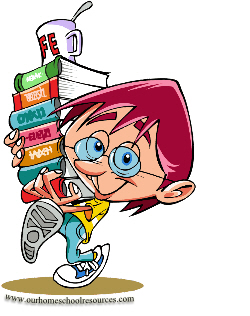 Popular Online Reading Programs for Homeschoolers
1. Reading Eggs:
It is an online reading program for kids aged 2-13. It uses interactive games, songs, and rewards to introduce phonics, sight words, vocabulary, and comprehension, making learning to read engaging and fun. Appropriate for homeschooling, it tracks progress and adapts to the child's learning pace.
2. ABCmouse Early Learning Academy:
It is an online educational platform for kids aged 2-8. It presents lessons in reading, math, science, and art. Through interactive games, animations, and activities, children learn foundational skills. It is designed for early learners, is engaging and comprehensive, and tracks individual progress. Great for homeschooling and supplementary learning.
3. Raz-Kids:
It is an interactive website offering eBooks for Pre-K to 5th-grade kids. With 29 reading levels, it provides hundreds of digital books tailored to each child's ability. Children read, listen, and take comprehension quizzes. Teachers and parents can track progress, making it a valuable tool for homeschooling and classroom use.
4. Starfall:
It is a free educational website for children in Pre-K to 3rd grade. It concentrates on teaching reading and math through interactive games, songs, and phonics activities. Initially known for its reading resources, Starfall uses fun, animated content to engage young learners, making foundational skills enjoyable to learn. Ideal for early education at home or school.
5. Time4Learning:
It is an online curriculum for Pre-K to 12th grade. It covers topics like math, science, social studies, and language arts, and it's designed for homeschooling, after-school, and skill-building. Via interactive lessons and multimedia activities, students learn at their own pace. With automated reporting, it's a favorite among parents for tracking progress and ensuring comprehensive education.
6. Audible:
It is an online platform owned by Amazon, primarily offering audiobooks and spoken-word entertainment. Users can purchase and stream audiobooks, enjoying stories without reading text. It's excellent for multitaskers, visually impaired individuals, or those wanting to enjoy literature on-the-go. With a vast library spanning genres, Audible caters to diverse tastes, enhancing the experience with professional narration.
7. Epic!:
It is a digital library for kids 12 and under. Offering access to over 40,000 books, videos, quizzes, and learning games, it's a treasure trove for young readers. Categories range from fiction to non-fiction, covering diverse subjects and interests. With personalized suggestions and progress tracking, Epic! encourages reading and exploration, making it a hit for homeschooling and leisure.
Each of these programs has its strengths, and the best depends on your child's needs and interests. Try a few of them out. Many have free trials, so you can get a feel before committing.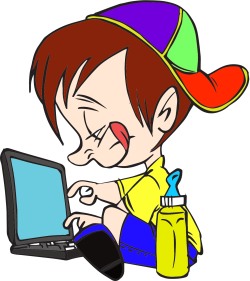 Online Reading Programs for Homeschoolers Benefits

If you aim for academic growth, personalized learning can be a game-changer. Online programs adapt to each child's level, ensuring they're neither bored nor overwhelmed.
Kids love tech! These programs contain colorful, interactive games, songs, and stories. It's learning disguised as fun!
Many of these platforms offer a ton of resources for a single subscription. Plus, there are free trials and totally free platforms, too.
Nothing beats a hands-on experience. Check out a live demo. See the platform, the interactivity, and the richness of content.
These platforms are kid-friendly. There are no ads, inappropriate content, or external links to worry about.
It is very convenient. No more lugging around stacks of books. Your child can access a massive library anytime, anywhere, with a tablet or computer.
There is progress tracking, so you are not in the dark. You can easily see your child's progress, strengths, and areas needing more attention.
Plus, it's not all screen time. Online programs complement physical books, outdoor reading sessions, and family story times.
In a digital age, kids gain early tech skills just by using these platforms, setting them up for future success.
In closing, while online tools are super helpful, they're most effective when combined with real-world reading and discussions. So, grab some physical books, cozy up on a couch, and dive into stories together, too!
Advertisement