Free Christian Homeschool Resources
Some parents or guardians are looking for free Christian homeschool resources. Homeschooling can be costly, especially for families with multiple children. Free resources can ease this financial burden significantly. So, since parents desire to educate their children within a framework that aligns with their religious beliefs and values, I've done a little bit of research and came up with some of these resources:
- While only some of their resources are free, they offer some levels of their Language Arts and Literature courses for free download. This curriculum is Christian-based, emphasizing character-building and quality literature.

2. Easy Peasy All-in-One Homeschool
- A complete, online Christian homeschool curriculum free for all grades, from preschool through high school. It covers various subjects, including Bible study.
3. Old Fashioned Education
- This resource provides a comprehensive list of free textbooks, literature, and other reading materials. Many selections are from classic Christian writers or have a Christian worldview.
4. Bible Story Printables
- This website provides free Bible-themed worksheets, coloring pages, crafts, and more, making it useful for religious studies or Sunday school.
5. Calvary Curriculum
- Offers many Bible study curriculum materials for children, including coloring pages, worksheets, and curriculum guides.
6. Ambleside Online
- This free homeschool curriculum is based on the Charlotte Mason method. It offers a detailed weekly schedule for grades K-12 and a comprehensive book list, emphasizing classic literature and nature study.
7. Heart of Wisdom
- They offer a Bible-based homeschooling approach using a four-year rotation. Their website provides free instruction, printables, and lesson plans.
8. Simply Charlotte Mason
- This website offers free resources for implementing the Charlotte Mason method in a Christian homeschool. You'll find resources for the Bible, history, literature, and more.
9. Homeschooling Thru the Bible
- This is a one-year program to take families through the Bible. It uses crafts, writing assignments, and other activities.
10. Guest Hollow
- They offer a Bible-based chronology schedule that integrates various subjects into a year-long Bible study. While not all resources are free, many of the schedules and book lists are available at no cost.
Remember, while these resources can serve as a foundation, you can tailor them to fit your children's needs and interests better. Many of these resources will require supplementary materials, such as books. Still, they often list required or recommended materials to help guide you.
Advertisement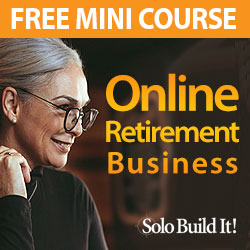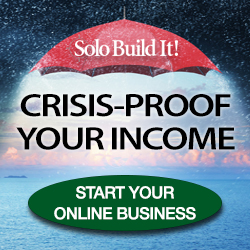 Some of our Homeschool Reading Resources

Boys Without Names
by Kashmira Sheth

This is part of my children's homeschool reading curriculum. One of them loves this book as soon as he started reading it. He spent a lot of time reading it until he finished the whole book. And he likes reading over and over, too. It's one of his favourites. This is a powerful book that is too rare these days. It reveals some of the experiences happening to children around the world today. It can open your heart to the plight of those who are suffering. It is filled with tales of ancient India. All the characters are so true to life. It is really important that young people should learn about the world around them.
Little Pear
by Eleanor Frances Lattimore
I also included this book in our homeschool reading curriculum. 2 of my kids love this book. This is a great chapter book for the young readers. It is both absorbing and well written. It is gentle without being bland. It has a great insight into a different culture, not overburdened by it, simple language, and interesting adventures.

Little Pear is a young boy who lives in a small village in China. Although his story takes place long ago, he is much like any little boy today--always on the lookout for excitement and adventure! Little Pear is just looking for fun, but he has a knack for finding trouble without even trying! Join him as he stows away to the fair in a wheelbarrow full of vegetables, nearly flies away on a kite, has a mishap with a firecracker, and is rescued from the river by a houseboat family.

The Success Principles for Teens
How to Get From Where You Are to Where You Want to Be
by Jack Canfield

I included this book for my son's homeschool reading curriculum and I am happy that he picks it to to read without me telling him to.
Everyone wants to be successful—and today's youth are no exception. After the massive success of Jack Canfield's The Success Principles, thousands of requests came rushing in to develop the most important success strategies for today's teenagers. Their calls have been answered.

Even though many teens are urged to get good grades, many feel lost when it comes to setting powerful goals and creating the life they really want. Jack Canfield, cocreator of the famed Chicken Soup for the Soul series has teamed up with successful author and young entrepreneur Kent Healy to design a fun and engaging teen-friendly book that offers the timeless information and inspiration to get from where you are to where you really want to be.