Handwriting Apps for iPad
Here are the top handwriting apps for iPad that are suitable for both kindergarten and primary-aged children:
1. Procreate: While known as a drawing app, its responsive brushes and interface make it an excellent tool for handwriting practice.
2. GoodNotes 6: An app that offers fantastic writing capabilities, customizable paper styles, and numerous tools, making it suitable for kids' handwriting practice.
3. Notability: This is another note-taking app, but its interactive ink technology makes it easy to write smoothly.
4. Writing Wizard - Learn to Write Letters & Words: This educational app is designed to help children learn how to form letters (uppercase and lowercase) and words through handwriting practice.
5. LetterSchool - Learn to Write!: This is a popular educational app tailored for young children to help them learn and practice writing letters (uppercase and lowercase) and numbers. Its intuitive design and playful interface have made it a favourite among educators and parents. It effectively harnesses the power of digital interactivity to make handwriting practice fun and educational for kids.
6. iTrace — Handwriting for Kids: It allows kids to trace letters and words with a customizable word list.
7. Doodle Buddy Paint Draw App: While it's more of a drawing app, its interface is child-friendly, making it a fun tool for freehand writing and drawing.
8. MyScript Nebo: Recognized for its ability to convert handwritten text to typed text, it provides a good platform for children to practice legible handwriting.
9. Teach Your Monster to Read: Though primarily a reading app, incorporating letters and words can indirectly aid handwriting practice.
10. Montessorium: Intro to Cursive: This app is a great starting point for those interested in introducing cursive writing early on.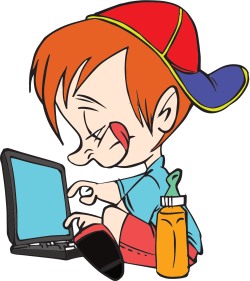 11. Cursive Writing Practice: A simple app designed for kids to practice cursive with a guide.
12. Handwriting Without Tears: Wet-Dry-Try: Based on a popular handwriting program, it offers multiple ways for kids to practice letters and numbers.
13. StartDot Handwriting: This game-based app helps kids learn how to form letters.
14. Pencil Pete's Learn to Print: Offers animations showing how each letter is formed, which can benefit beginners.
15. iWriteWords: Designed for preschoolers, this app teaches kids to write letters and numbers by dragging their fingers.
16. Cursive Touch and Write: This app allows kids to practice cursive writing using a variety of textures like pudding and shaving cream, which makes it engaging.
17. Draw and Tell HD: While more of a drawing app, the ability to draw and narrate stories can indirectly encourage handwriting and story-writing skills.
18. Hairy Letters: An educational app for learning the alphabet and practising letter formation.
19. Handwriting Practice for Kids: As the name suggests, it offers a straightforward way to practice handwriting skills.
20. ABC Kids - Tracing & Phonics: This free app is perfect for preschoolers to learn the alphabet while practising handwriting.
Remember to check the App Store for the most recent reviews, updates, and new entries in the category. Always remember your child's individual needs and preferences when choosing an app.
What's in our homeschool...

Finding the right homeschooling curriculum that best fits my children's needs was one of the most significant challenges I had when we first started our journey. I found different curricula that best suit my children's needs...

As a parent, a homeschooled reading curriculum was at the top of my mind when we started homeschooling. English was one of the requirements in our state, and what better way to learn English than to read. Getting kids interested...
There are various homeschool math curricula that you can use in your homeschooling. As for me, I use Mathletics and Khan Academy for my children. They are beneficial for us. I use Mathletics for our homeschool math ...
A homeschool art curriculum has a lot of benefits to children. This includes the development of language and communication skills, dexterity, motor skills, creativity, focus, persistence, problem-solving skills, collaboration...
Our homeschool science curriculum includes a few different things. Science is really a wonderful thing to be studied and explored. When we introduce our children to various opportunities for science learning, they will experience...

---
Advertisement