Homeschool Resource Centers
Homeschool resource centers (sometimes called "co-ops" or "support centers") provide homeschooling families with physical resources, classes, social interactions, and support. They are beneficial for subjects or activities that may be challenging to handle at home or benefit from group interaction.
Please note that the popularity or stature of a homeschool resource center can vary widely based on its area, the assistance it offers, and the precise needs of the local homeschool community. The following is a list of well-regarded or known homeschool centers or co-ops. They are not ranked, and the best fit will depend on individual family needs:
1. Classical Conversations
- A national program in the U.S., this network uses a classical instruction model. It provides weekly community classes for homeschooling families.
2. Homeschool Connections
- Offers online and in-person classes, focusing on providing a Catholic education, though they serve families of all faiths.
3. The Palaestra
- Located in Michigan, this is a well-known resource center delivering a variety of classes, from core subjects to arts and enrichment activities.
4. Cedar Life Academy
- Based in California, a private school satellite program (PSP) presents resources and help to homeschooling families.
5. The Homeschool Resource Center (HRC)
- In Washington state, the HRC offers classes, workshops, and resources for homeschooling families.
6. Heritage Homeschool Academy
- Based in Texas, it offers co-op classes, field trips, and other resources for homeschooled families.
7. Homeschool Campus
- With numerous locations in California, this center offers academic and enrichment classes for homeschoolers.
8. Bridge Academy
- Located in Virginia, Bridge Academy offers classes two days a week, covering a range of subjects and grades.
9. Exploration Homeschooling
- With centers in different states, they provide academic classes, field trips, and extracurricular activities for homeschooling families.
10. Friday School
- Located in Michigan, this co-op offers various classes for homeschooled students of all ages.
It's important to remember that the best homeschool resource centers or co-op will depend heavily on your family's specific needs, location, and the kind of support or interaction you're looking for. Before joining any co-op or center, it's a good idea to visit, understand their philosophy, see what classes and support they offer, and get feedback from other families who participate. Over time, newer centers or changes to existing ones may pop up. Always check the current status of a resource center before making a decision.
---
Advertisement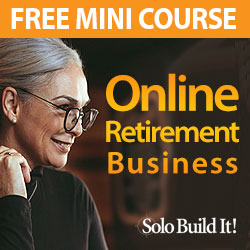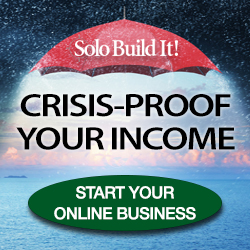 ---
What's in our homeschool...

Finding the right homeschooling curriculum that best fits my children's needs was one of the most significant challenges I had when we first started our journey. I found different curricula that best suit my children's needs...

As a parent, a homeschooled reading curriculum was at the top of my mind when we started homeschooling. English was one of the requirements in our state, and what better way to learn English than to read. Getting kids interested...
There are various homeschool math curricula that you can use in your homeschooling. As for me, I use Mathletics and Khan Academy for my children. They are beneficial for us. I use Mathletics for our homeschool math ...
A homeschool art curriculum has a lot of benefits to children. This includes the development of language and communication skills, dexterity, motor skills, creativity, focus, persistence, problem-solving skills, collaboration...
Our homeschool science curriculum includes a few different things. Science is really a wonderful thing to be studied and explored. When we introduce our children to various opportunities for science learning, they will experience...